Choosing a fuel may be the most important choice you'll make for your new fireplace. The choice between wood, pellet, gas, or electric is a little like deciding to adopt a dog, cat, bird, or fish. Whichever you decide will impact several later choices that will in turn affect the appearance of your home, your checkbook, and your daily life for years to come.
Fortunately, the choice doesn't have to be difficult. You just need to consider what your priorities are, such as aesthetics, cleanliness, convenience, cost, and so on.
Wood: A Classic Look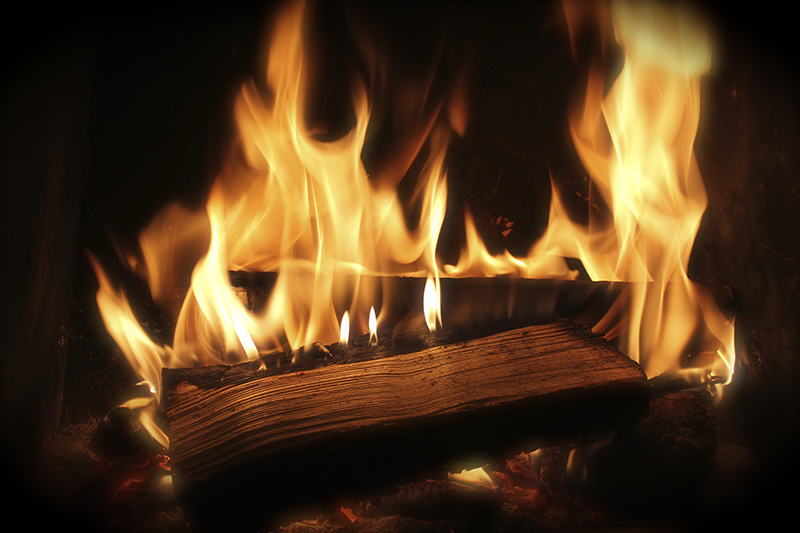 Most of us think of the wood fireplace first. The wood-burning fireplace brings up memories of hot chocolate and a crackling fire after a long day in the snow. It feels romantic, getting cozy with a loved one under a blanket as the logs spark.
For these and many other reasons, wood is the perfect choice for many, but keep in mind that it requires the most work and involves the most mess. You may not mind chopping your own firewood—that can be part of the fun, too. Of course, many stores keep a stock of firewood on hand, so you won't always be on the hook to chop it yourself, and this quick source for wood can save the day when you are running low and have company coming.
Don't forget that with a wood fireplace, you need to clean the ashes out and keep the flue clear. If there's a problem with the fireplace, it may produce unpleasant smoke and odors. It's important to keep these aspects in mind when choosing a wood fireplace, but for the most nostalgic and reminiscent of earlier days, the wood fireplace is a great option.
Pellet: Get More from Wood with Less Mess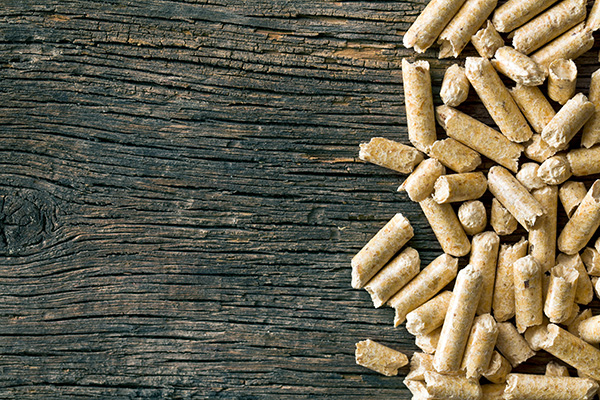 Pellet stoves and inserts are increasingly popular options because they look like wood units but are operated more like a furnace. Pellets are made from highly compacted sawdust, switchgrass, or cornstalks. They have much less moisture than seasoned firewood and they burn hotter, so there's less residue and ash.
Among wood-alternative fireplaces, pellets come closest to the look and feel of a wood fire.
Gas: Classy, Clean, and Consistent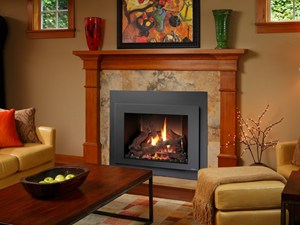 Gas units combine convenience with a classy look that still feels natural. They burn cleaner and have fewer side effects. You also have more control and more consistent heat.
The largest difference between wood and gas is that you have to build a wood fire, while you only have to turn on a gas fire. Sure, you'll lose some of the aesthetics of that live wood fire, but you might be willing to forego that for the convenience of flipping a switch.
For all the benefits of gas, some people opt for wood over gas because they are concerned about the environmental impact that fossil fuel use can have, or maybe they want to have reliable heat in case of a power outage. A gas unit with an electric starter may not serve in that situation.
Electric: The Simple Solution for Multi-Unit Homes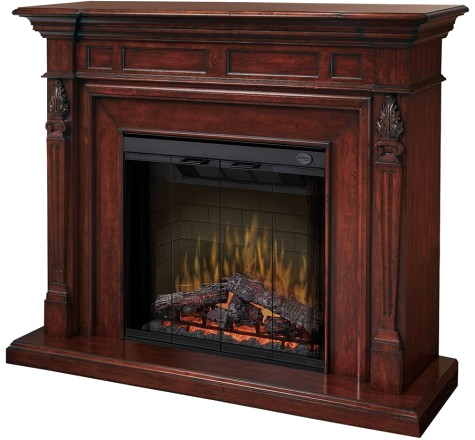 By far the simplest and most flexible solution is the electric fireplace. These are great if you live in a condo or an apartment because they are stand-alone. They are even relatively portable and can be used in different rooms in your home.
Like gas, electric units turn on with a flip of the switch and burn clean. They are also, of course, dependent on the electric grid, so like gas they are not as useful in power outages. Electric units produce less heat, and electric fires are the most expensive option.
Some people do not care for the look of the fire as compared to wood or gas, but other people find an electric fireplace a great alternative to a built-in fireplace.
This should give you a sense of some of the factors to consider when choosing what type of fireplace is right for your home. The best way to narrow down your decision even more is to visit our showroom and let our informed staff show you the kinds of units we have available. Schedule an appointment today.