The Big Green Egg
Have an outdoor cooking experience like no other. Introducing "The Big Green Egg", available at Behr Necessities!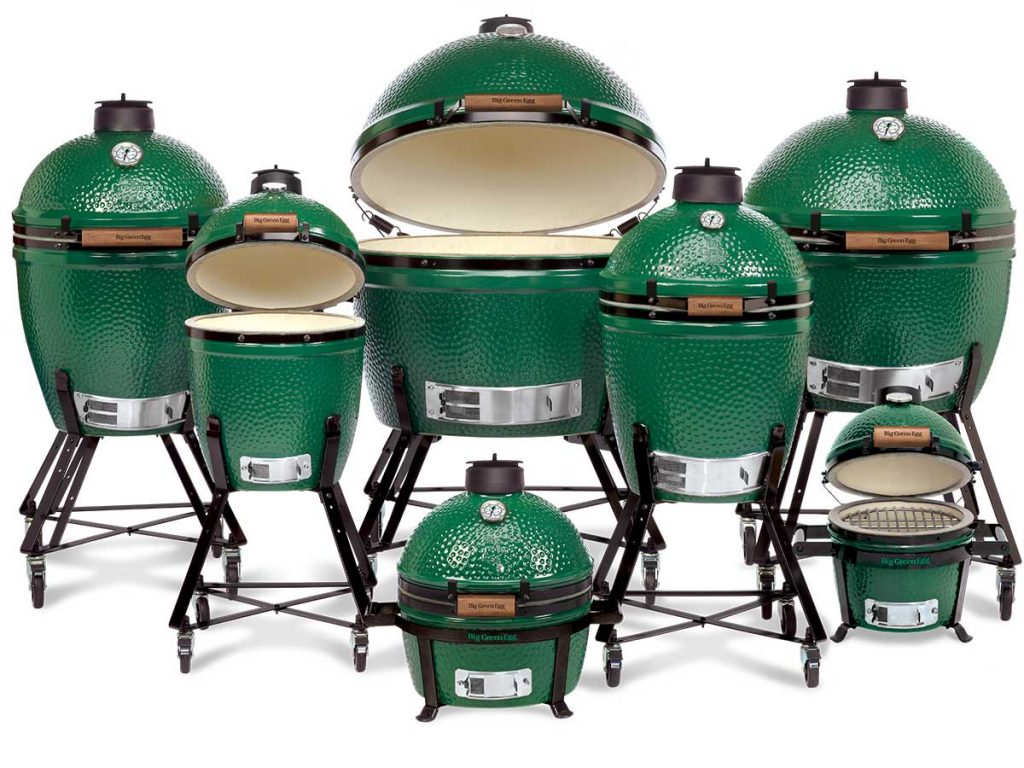 Big Green Egg is now the world's largest producer and international distributor of the highest-quality ceramic cooking system. Therefore, when you purchase an EGG, you know your investment is protected by a successful, experienced company with a worldwide reputation for best-in-class products and unmatched customer service – providing you with the confidence that comes from knowing that this company has been standing behind their amazing products for over three decades!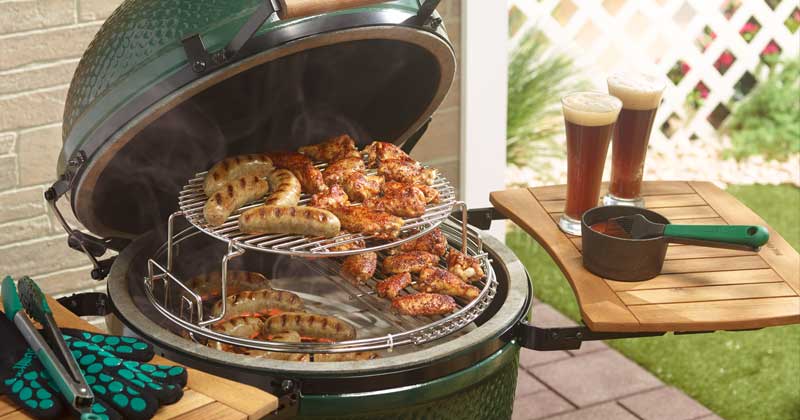 Grill
Sear the perfect steaks, pork chops or burgers on the EGG. High temperature "steak house" grilling – even at 750º F / 400º C – is quick and easy! Using the two dampers for accurate control, you can lower the heat to a more moderate temperature for other grilled foods. Fish and seafood turn out moist and tender with a flavor-packed crust unmatched by other grills.
Oven
Using the indirect cooking method with a convEGGtor, the Big Green Egg bakes bread, pizza, casseroles, cobblers and pies better than your kitchen oven … you may never cook indoors again! The Big Green Egg retains heat and moisture so well that foods don't dry out! Poultry, lamb, beef and vegetables are naturally tastier because the juices and flavors stay locked inside.
Smoker
The insulating ceramics of the Big Green Egg allow you to precisely control the temperature even at low heat. A controllable 200 to 350°F / 93 to 177°C gives succulent results with turkey, ham, lamb, chicken, ribs or any of your favorite cuts, infusing them with the aromatic wood smoke flavor. Want to slow cook at low heat for sixteen to eighteen hours … no problem!
Visit us today at 2720 Lexington Ave. Mansfield, Ohio 44904.