Discover High-Quality Outdoor Fire Pits in Northeastern Ohio

Ohio Flame is located in Northeastern Ohio. They craft their products from heavy gauge American steel sourced from domestic steel mills. The result is a unique 100% American-made product that is built to last a lifetime.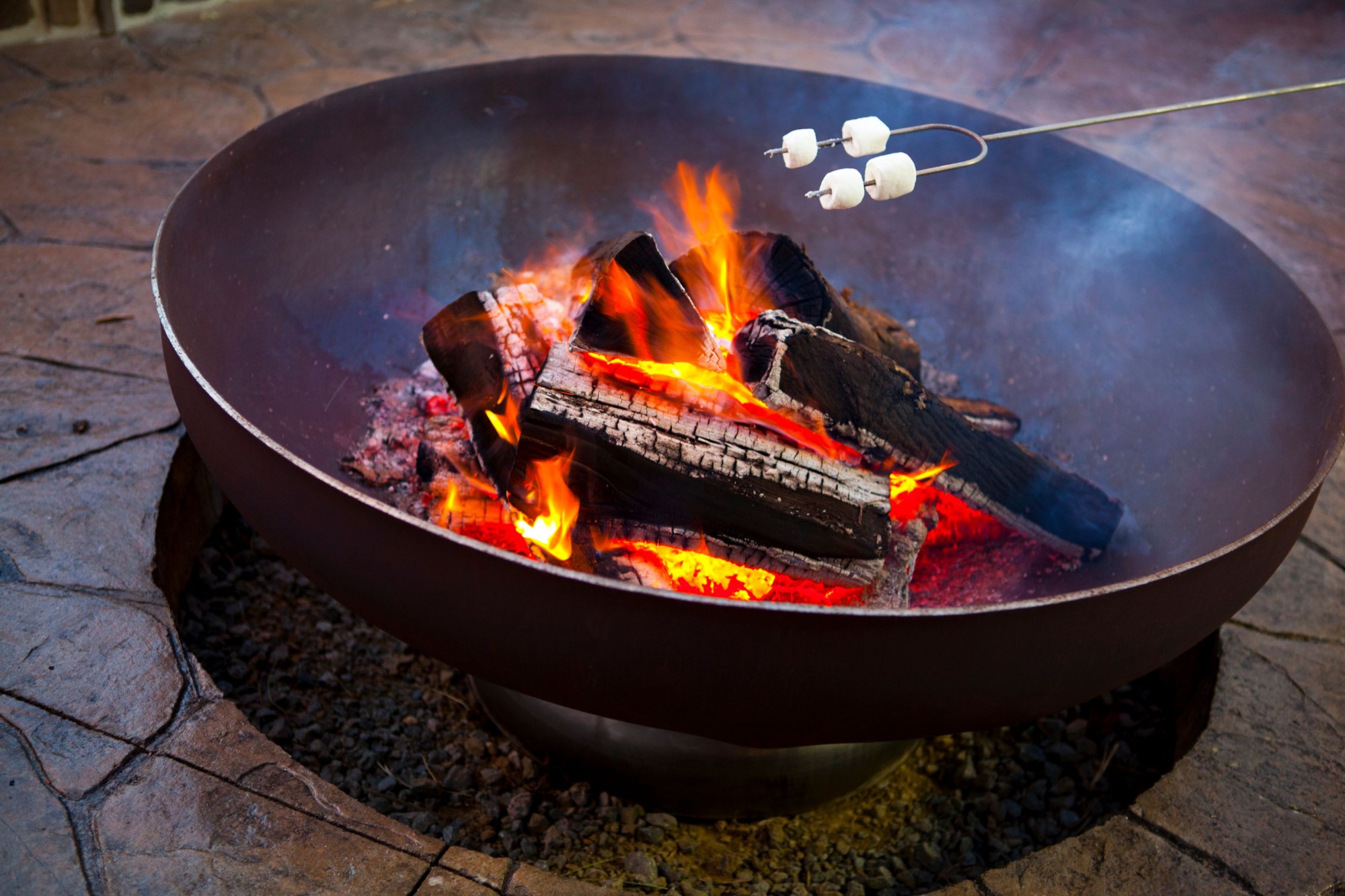 At Behr Necessities, we appreciate the enticing charm of outdoor fire pits. Our partnership with Ohio Flame, distinguished for its enthralling designs, allows us to present an exceptional array of robust products made from American heavy-gauge steel. These fire pits aim to enhance your outdoor leisure experiences.
Our vast selection of fire pits expertly marries aesthetic appeal with resilient durability. Our fire pits are built for longevity. They serve as a timeless centerpiece in your outdoor living space. For unmatched outdoor fire pits in Northeastern Ohio, look no further. Our primary mission is to uplift your outdoor gatherings throughout all seasons.
A Blend of Durability and Elegance in Outdoor Fire Pits
Our American-made outdoor fire pits come in various sizes and styles, with typical steel thickness ranging from 3/16" to 1/4". Each fire pit is attentively designed and hand-welded by professional artisans, resulting in a unique piece that exemplifies the height of craftsmanship.
Explore an Array of Outdoor Fire Pits
Explore our wide array of fire pit options. We provide stone outdoor fire pits for those drawn to organic aesthetics, metal outdoor fire pits for a contemporary feel, and models meticulously designed for outdoor cooking. Whether you're in the market for a fire pit or need one tailor-made for your cooking needs, we have the perfect fire pit to suit your style.
The fire bowls in our collection feature a natural steel finish that captures the essence of organic beauty. Over time, our fire pits develop a rich iron oxide patina that naturally darkens, adding character and depth to these striking outdoor features.
The patina only affects the surface level, ensuring your fire pit will not rust through, warp, or rot. Your fire pit remains resilient throughout the changing seasons, showcasing the unmistakable charm that can only be found in outdoor fire pits made in the USA.
Embrace the quality and sheer attraction of outdoor fire pits in Northeastern Ohio, and redefine the way you experience cozy, memorable evenings spent outdoors.