Outdoor Fire Pits

Ohio Flame is located in Northeastern Ohio. They craft their products from heavy gauge American steel sourced from domestic steel mills. The result is a unique 100% American Made product that is built to last a lifetime.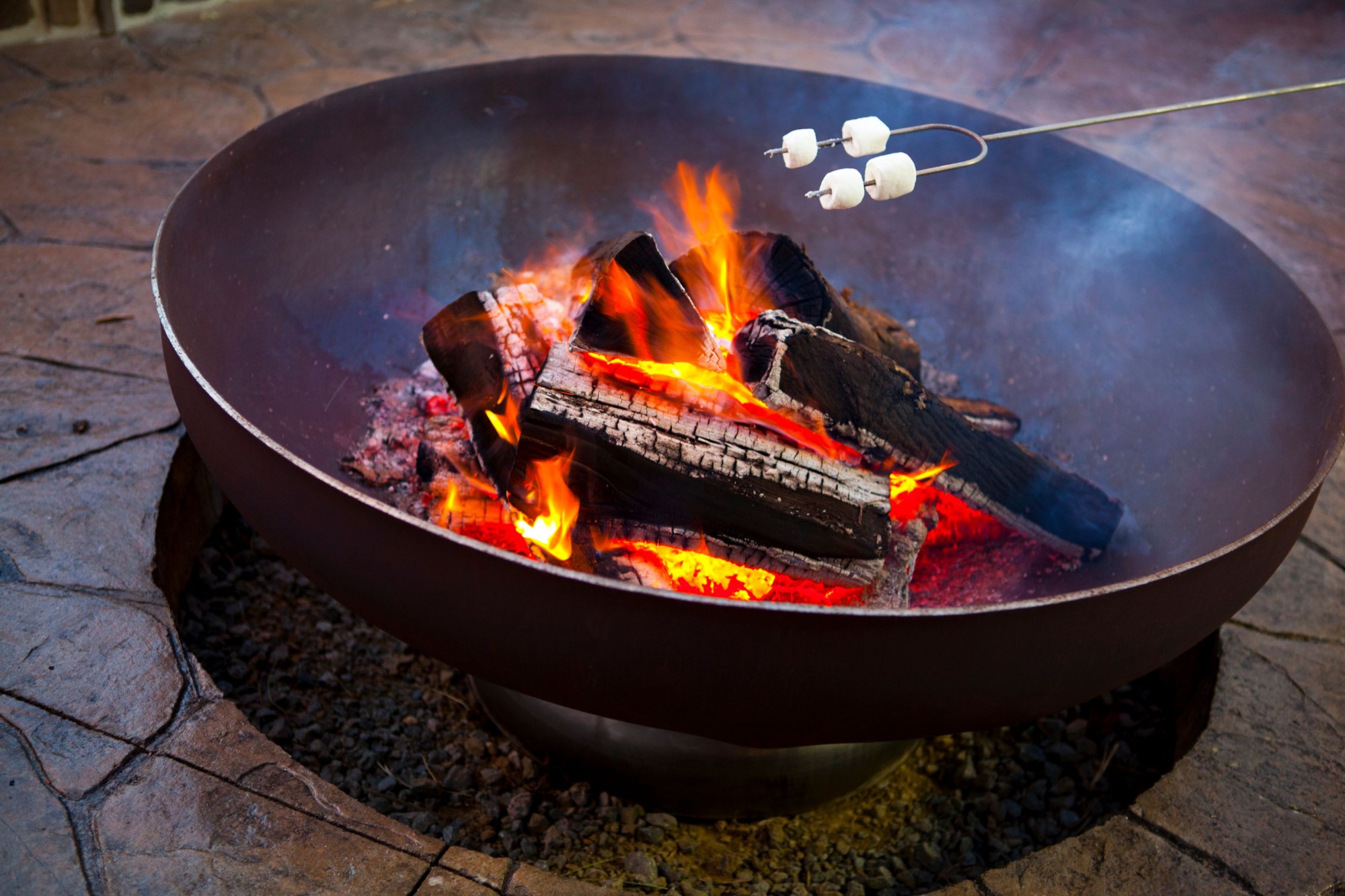 Heavy Guage American Steel means quality. In addition, Ohio Flame designs their products with high-quality American steel to ensure their Fire Bowls will last a lifetime against whatever nature can throw at them. The thickness of the steel varies based on the size and model of the Fire Bowl, but generally ranges from 3/16" thick up to 1/4". Their in-house artist designs, creates, and welds all of the products so you can be assured that it is a hand-made piece of art.
Ohio Flame guarantees that the steel of the Fire Bowls will not rust through in your lifetime! Their Fire Bowls feature a durable welded design that has no parts to assemble or wear out over time. Products featuring a natural steel finish will develop a wonderful iron oxide patina, which naturally will darken slightly over time. This process only occurs at the surface level, so your Fire Bowl will not rust through, warp, or rot.