Electric Fireplaces and Inserts in Mansfield, Ohio
Enjoy the cozy feel of a fireplace with or without the additional heat!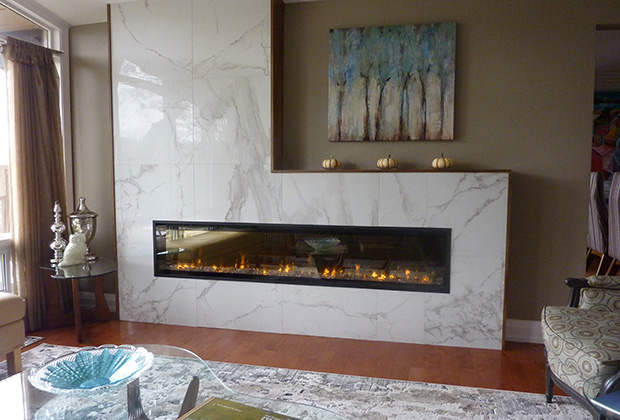 We offer electric fireplaces in Richland County in a range of styles. Also, we offer units that can be installed into places such as existing, but no longer functioning fireplaces or even flush with walls and in entertainment centers. While there are near endless options for customization, you have a base of two types of electric fireplaces to choose from, an insert or a full fireplace.
Electric Fireplace Inserts in Mansfield, Ohio
Fireplace inserts are designed to sit inside a previously existing wood fireplace. These inserts provide the warm glow of a fire with or without the option of heat.
Electric Fireplace Units to install in Richland County
Electric fireplace units can be installed in a variety of styles such as a standalone unit or in mantels and media centers. Electric fireplaces can be hardwired or a plug and go option for the future movement of the furniture. Electric units can also be installed into walls and set to sit flush or offset to stick in or out for a more prominent statement.