Electric Fireplaces
Enjoy the cozy feel of a fireplace with or without the additional heat!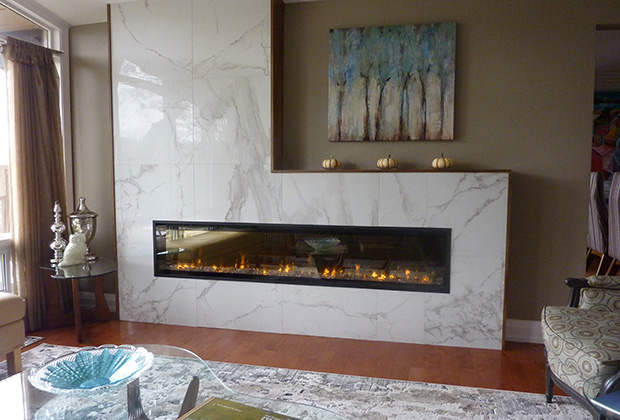 Superior Heating Solutions with Behr Necessities Electric Fireplaces
Warm and cozy spaces are an attribute of comfort that Behr Necessities specializes in. Our sophisticated electric fireplaces blend functionality and style effectively, delivering a versatile product range to suit various design preferences. Whether you envision a complete transformation of an existing fireplace, a chic wall-mounted fixture, or a unique piece within your entertainment center, we provide unmatched solutions that align with your needs.
Our offerings are centered around two primary products of our lineup - high-quality electric fireplace inserts and standalone electric fireplaces.
Elevate Your Comfort with Electric Fireplace Inserts
Our skillfully designed electric fireplace inserts are perfect for placement within the confines of a traditional fireplace. Revered in Mansfield, Ohio, our inserts bestow a functional as well as an aesthetic upgrade to your home. Experience the comfort of the flickering, calming glow, reminiscent of a roaring fire, and the flexibility to enjoy it with or without heat. Our inserts breathe new life into your outdated fireplaces, transforming them into stylish, easy-to-maintain sources of energy-efficient electric fireplace heat.
Diversify Your Style with Electric Fireplace Units
Situated at the heart of Richland County, Behr Necessities offers a broad range of electric fireplace units. Our products are designed to infuse a serene warmth and dynamic style into your homes. The options extend well beyond the stereotypical aesthetics of a tall electric fireplace, with a plethora of standalone pieces, integrated mantel suites, and elegantly incorporated media center elements.
Whether you opt for a unit directly wired into your home's electrical system or prefer the versatility of a portable model, our electric fireplaces offer unparalleled adaptability.
Embrace the allure of our custom-designed electric pieces, devised explicitly for in-wall installations. Opt for a smooth, flush-mounted finish to channel minimalist elegance, or perhaps you'd like the fireplace inset or extended to command the center of attention.
At Behr Necessities, our enterprise reaches beyond selling electric fireplaces. Motioning to fabricate tailor-made heating solutions that augment your room's warmth, we aspire to turn your living spaces into an exquisite blend of relaxation and sophistication. Leverage our expert electric fireplace installation services and reliable electric fireplace repair support to enhance your indoor comfort experience. Welcome the cozy warmth into your home with Behr Necessities today!